>
>
>

Group Executive Board
The Group Executive Board is responsible for driving the performance and strategic direction for the Group.
Patrick Coveney
CEO, Greencore Group
Patrick chairs the Group Executive Board. Patrick has been Chief Executive Officer since 2008. He joined Greencore in 2005 as Chief Financial Officer having previously served as a Managing Partner at management consulting firm, McKinsey and Company.
Nigel Blakey
MD, Greencore Grocery
Nigel is Managing Director of Greencore Grocery with responsibility for our cooking sauces and pickles, Yorkshire puddings and our cakes and desserts businesses. Nigel joined Greencore in 1996 as a trainee accountant and has held a number of senior finance, supply chain and leadership positions since then, including serving as Interim Managing Director for the Grocery division from 2013 to 2014. Most recently Nigel has served as the division's Finance & Strategy Director, during which time he has also been involved in a number of broader Group projects.
.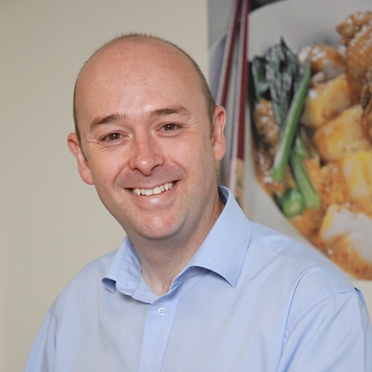 Peter Haden
COO, Greencore Group
Chief Operations Officer for Greencore Group plc. Peter joined Greencore as Chief Development Officer in January 2015 and works both with the individual business units to develop their growth plans, and with the Group Executive Board and the plc Board on the strategy for the Group as a whole. In addition, Peter is responsible for large-scale project delivery, Business Systems  and acquisition integration activities. Prior to joining Greencore, Peter was a Partner with McKinsey and Co, where most recently he led the UK Consumer Practice. He has spent much of his career working in emerging markets, including a year in Russia and four years building a consumer business in India. Before McKinsey, he was a brand manager with Procter and Gamble.
Chris Kirke
CEO, Greencore USA
Chris is responsible for our fast-growing food to go business in the US. Appointed in 2015, Chris took over the US operation following his 7 year role as Managing Director of Greencore's UK Food to Go Division. Prior to joining Greencore, Chris worked for ten years in a number of senior management roles within the food industry.
Kevin Moore
MD, Greencore Food to Go
Kevin is the Managing Director of Greencore Food to Go, the leading manufacturer of sandwiches, salads and sushi for major retailers in the UK. Kevin joined the Group in 1999 and prior to this appointment in 2015 he was MD of Greencore's UK Prepared Meals Division. Before joining the business, Kevin worked for more than a decade in senior roles in management consultancy and retail.
Clare Rees
MD, Greencore Prepared Meals
Clare is the Managing Director for Greencore Prepared Meals, which is a leading manufacturer of chilled ready meals, quiche, chilled soups and chilled sauces in the UK. Clare joined Greencore as a graduate in 1996 and has held a variety of senior roles in the Food to Go Division over the last 19 years. Prior to her appointment in 2015 Clare was Business Unit MD of Greencore Food to Go Retail.
Phil Taylor
HR Director, Greencore Group
Phil is Group HR Director. Prior to this appointment, Phil was Managing Director for Greencore Grocery with responsibility for three UK manufacturing facilities. Phil joined Greencore in 1999 and has worked in a number of senior roles across various Greencore business units. Before joining Greencore, Phil worked in a number of commercial roles in a variety of non-food branded businesses.
Eoin Tonge
CFO, Greencore Group
Eoin is Chief Financial Officer. He has responsibility for Group Finance, Risk Management, Group Purchasing and Legal, as well as our Ingredients and Property Division. Eoin joined Greencore in early 2006 as Group Capital Markets Director, with responsibility for Treasury, Investor Relations, and Group Communications. He then served as Group Strategy and Corporate Development Director from 2009 and has most recently served as Managing Director of Greencore's Grocery division since 2014.