We have a clear and ambitious ambitious vision and strategy to drive further growth and performance for our business.
Having exceptional leaders at every level is how we will achieve this. We expect a lot from Greencore leaders, but in return we offer excellent career opportunities.
Build your future in food
So if you're an ambitious graduate looking for the perfect place to build a career or you're ready to take that next step into management, then Greencore could have the perfect opportunity for you.
We offer varied learning opportunities as well as a structured leadership development programme, supporting you to become the best you can be.
What can you expect as a Greencore leader? Describes who we are and how we will secceed

The behaviours that enable people to successfully deliver with and through others

Supports Greencore leaders to be the best they can be

Sets out what is expected of a Greencore leader One of our best examples of progression through the business is that of Clare Evans. Clare joined Greencore in 1996 as a graduate trainee. In 2018 Clare was appointed Manufacturing Director of Greencore. Read Clare's thoughts on what it's like to grow with Greencore over the past 20+ years.
Show Clare's story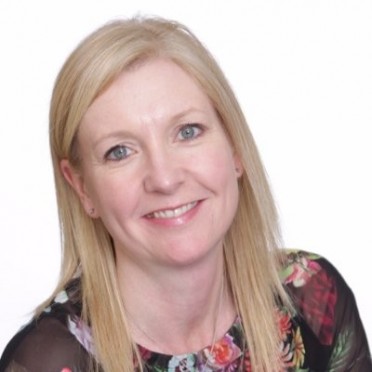 What key changes have you seen in your 20+ years at Greencore?
Greencore has changed significantly since I joined the business as a Hazlewood Graduate Trainee. At that time, Hazlewood Foods had a diverse range of businesses, many of which have since been divested, to enable us to focus on Convenience Foods. Greencore's strategy has since shifted to deepen its Food to Go leadership. Greencore now feels more cohesive, professional and structured than the business I joined in 1996.
What excites you about your role as Manufacturing Director of Greencore UK?
I've loved my time in Food to Go and Convenience Foods, but I welcome the opportunity to head up Manufacturing. Greencore is performing well, and it has a really exciting strategy with a great opportunity to grow the business even further.
What does it take to be a successful leader at Greencore?
As leaders, we have to be able to engage and inspire our teams. It's also about having a really clear and consistent strategy, but being able to flex and adapt that too. It's about creating high performing teams, and not being afraid to challenge while being supportive. We need to collaborate both inside and outside the business. A good leader isn't afraid to make informed decisions that are in line with the principles of The Greencore Way, but also welcomes challenge and debate around those too.
What is it about Greencore that makes you particularly proud?
I've stayed with the business for so many years because of the people I work with. Everyone works hard and they're all passionate about the business – they support each other and also know when to have fun. Greencore also promote from within the business – my career is testament to that – and they give opportunities to those they believe have the potential to succeed. I'm proud of how successful the business has become, thanks to our people, our strategy and our customer relationships.