Why invest in Greencore?
Key Performance Indicators
Scroll
Financial KPIs
The Group uses a set of headline Key Performance Indicators ('KPIs') to measure the performance of its operations and of the Group as a whole.
The Group has identified these financial KPIs to measure progress of our strategic priorities in delivering profitability, returns and cashflow generation. Following the disposal of our US business the majority of these KPI's are shown on a continuing basis except for Adjusted EPS and Free Cash Flow which are shown as total measures. Although the measures are separate, the relationship between them is also monitored. All these KPIs are non-IFRS measures or Alternative Performance Measures ('APMs'). The definitions, calculations and reconciliations of all APMs (including these KPIs) to IFRS are set out within the APMs section on pages 158 to 162 of our 2018 Annual Report.
Pro Forma Revenue Growth
The Group uses Pro Forma Revenue Growth as it believes this provides a more accurate guide to underlying revenue performance.
Continuing Pro Forma Revenue increased by 8.7% in FY18 primarily driven by strong growth in food to go categories.
FY18 Pro Forma Revenue Growth (continuing operations)
+8.7%
ADJUSTED OPERATING PROFIT
The Group uses Adjusted Operating Profit to measure the underlying and ongoing operating performance of each business unit and of the Group as a whole. This measure now includes central costs previously allocated to discontinued operations.
Continuing Adjusted Operating Profit was £104.6m, compared to £102.9m in FY17, an increase of £1.7m with an improved performance in food to go categories offset by performance in other parts of the UK and Ireland portfolio notably in ready meals.
Adjusted Operating Profit (£m)
(continuing operations)
ADJUSTED EARNINGS PER SHARE (ADJUSTED 'EPS')
The Group uses Adjusted EPS as a key measure of the overall underlying performance of the Group and returns generated for each share. This is shown at a Group level because the KPI on a continuing basis does not yet reflect the full financial effects of the disposal of the US business and related return on capital.
Adjusted EPS was 15.1 pence compared to 15.4 pence in FY17, a decrease of 1.9%. The decrease reflects an increase in Adjusted Earnings offset by an increase in weighted average number of shares.
Adjusted EPS (P)
Returns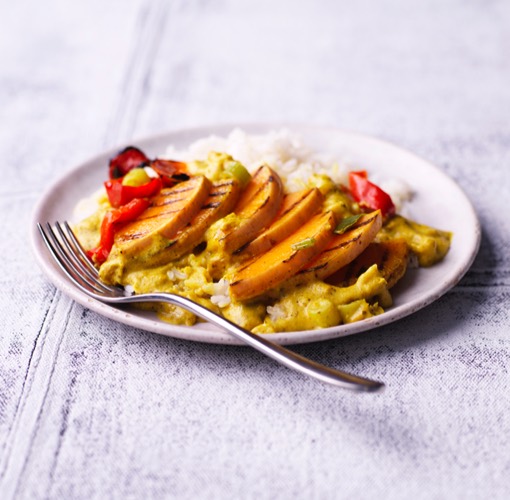 RETURN ON INVESTED CAPITAL ('ROIC')
The Group uses ROIC as a key measure to determine returns from each business unit and of the Group as a whole, and as a key measure to determine potential new investments.
The Group's ROIC in FY18 was 15.6% on a continuing basis. FY18 ROIC was negatively impacted by an increase in the effective tax rate.
ROIC (%)
(continuing operations)
Cash Flow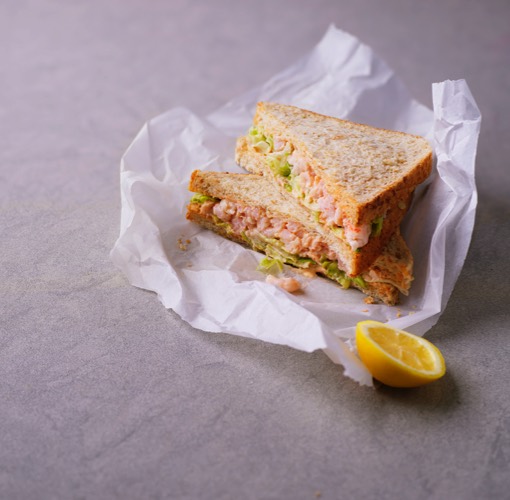 FREE CASH FLOW
This is a new KPI and replaces Operating Cash Flow which continues to be an APM. The Group uses Free Cash Flow to measure the amount of cash available for distribution and allocation.
Free Cash Flow was £92.4m compared to £78.0m in FY17, an increase of £14.4m reflecting increased EBITDA, reduced cash exceptionals and reduced maintenance capital expenditure in the period partly offset by a working capital outflow and increased pension payments.
Free Cash Flow (£m)
Non-financial KPIs
The Group measures progress against a number of non-financial Key Performance Indicators ('KPIs').
In all instances, the non-financial KPIs shown are for the continuing business. Further details on our measurement and improvement actions, including certain details for our discontinued US business, can be found in our Stakeholder Report on pages 36 to 45 of our 2018 annual report.
HEALTH AND SAFETY
The health and safety of our colleagues are fundamental to the Greencore principle of 'People at the Core'. Keeping people healthy and safe is a top priority. The key way we monitor this is through our Accident Incidence Rate ('AIR'). This measures the number of accidents per 100 employees.
In the UK, we have made progress in reducing our AIR, from 0.57 in FY17 to 0.51 in FY18, through continued focus and investment.
Accident Incident Rate per 100 employees (UK)
EMPLOYEE ENGAGEMENT
At Greencore, we seek to fully engage our colleagues to drive their understanding, awareness and connectivity to the business and to fellow colleagues.
We formally measure engagement through regular surveys, with specific markers which collectively add to a single engagement score. We are currently reviewing our survey mechanism to ensure its continued effectiveness. We also carry out regular listening groups to engage with colleagues directly.
The last time we carried out our engagement survey, in FY17, the engagement score in the UK was 80%. During the year, we carried out a number of colleague forums and listening groups to continue to build and understand engagement, and we understand that it continues to be high.
Employee Engagement (UK)FY17 – most recent survey
80%
FOOD SAFETY
Providing safe, authentic and excellent quality food is at the heart of what we do at Greencore. Our key measure is how our manufacturing facilities perform in auditing against Global Food Safety Initiative ('GFSI') standards.
In the UK, all of our facilities are certified to the British Retail Consortium ('BRC') Global Standard for Food Safety, through its unannounced audit programme, and all of our facilities received AA* or A* grades in 100% of these audits. This represents an improvement on last year when we achieved these standards in 88.9% of such audits.
Percentage of BRC unannounced audits with AA* or A* grades (UK %)
SERVICE
Our customer relationships are based on our ability to deliver excitement, intimacy, growth and trust. A critical component of this is our service level. We track this by measuring the product we deliver to customers, on time and in full, compared to what they ordered from us.
Over FY18, in the UK, our average service levels were 98.2%. This is a slight drop off from FY17, when we achieved service levels of 98.9%, largely due to specific operational challenges at certain facilities.
Percentage of products delivered on time and in full (UK %)
FOOD WASTE
This year has seen increased focus from the food sector on reducing food waste, in particular in light of the United Nations' Sustainable Development Goal ('UN SDG') which targets a 50% reduction in food waste globally by 2030. To track progress towards this target, we measure food waste as a percentage of production.
For our UK business, we established a baseline for FY17 at 10.7%, and have committed to reducing this to 5.35% by 2030, in line with the UN SDG.
We have made progress towards this goal in FY18, reducing our food waste to 10.5%, through a series of waste avoidance and food redistribution initiatives.
Food waste as a percentage of total food production (UK %)
CARBON INTENSITY
At Greencore, we are committed to managing our carbon footprint and aim to significantly reduce this over time. We measure our annual carbon intensity ratio on the basis of kilograms of carbon dioxide equivalent per £1 of sales revenue ('KgCO2e per £1 of sales revenue'). Our reporting has been produced using the UK's Department for Environment, Food and Rural Affairs environmental reporting guidelines and UK government conversion factors for company reporting.
This year, we reduced the carbon intensity of our UK operations from 0.297 to 0.253, largely reflecting an increased share of renewable energy in UK electricity generation, but also driven by energy efficiency improvements we have implemented and the disposal of two of our more energy intensive UK facilities.
Carbon intensity ratio (UK – KgCO2e per £1 sales revenue)