We are committed to efficiently using and respecting our resources. Every site and individual has a responsibility to conserve precious resources and reduce our impact on the environment.
We put a strong focus on energy efficiency across our manufacturing sites.
In 2015 we delivered our first renewable energy project with the commissioning of a CHP plant at Greencore Grocery in Selby, utilising biogas from the onsite anaerobic digester.
We have responded to the Carbon Disclosure Project Climate Change module for seven consecutive years, and also complete submissions for the Deforestation and Supply Chain modules.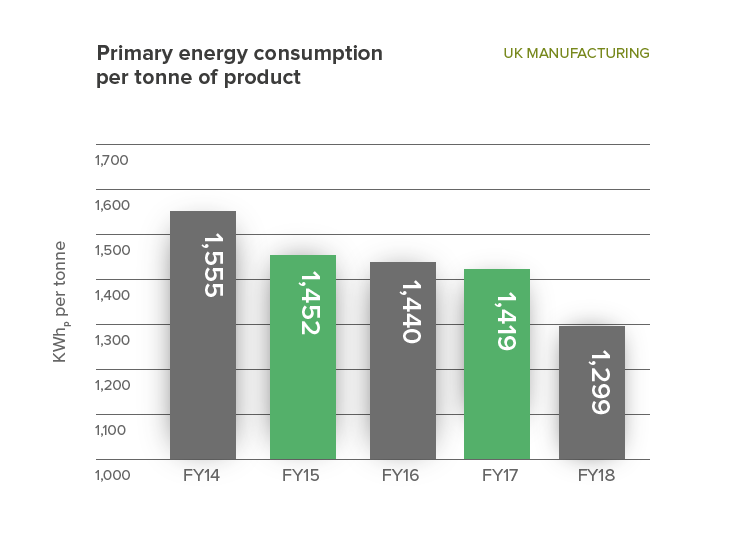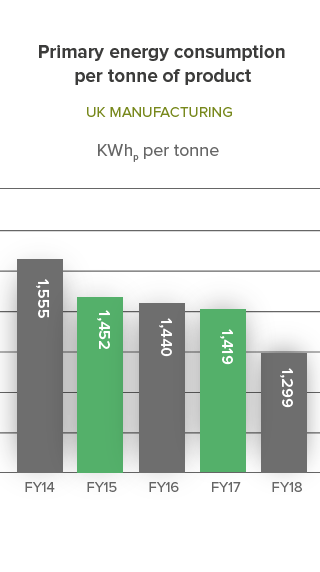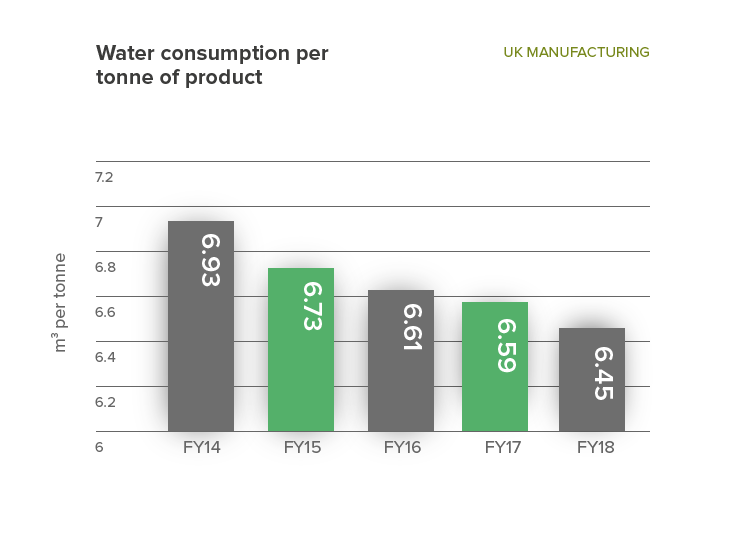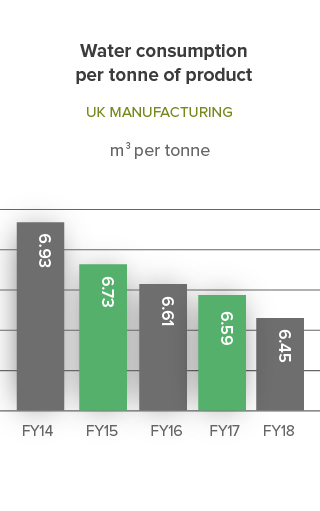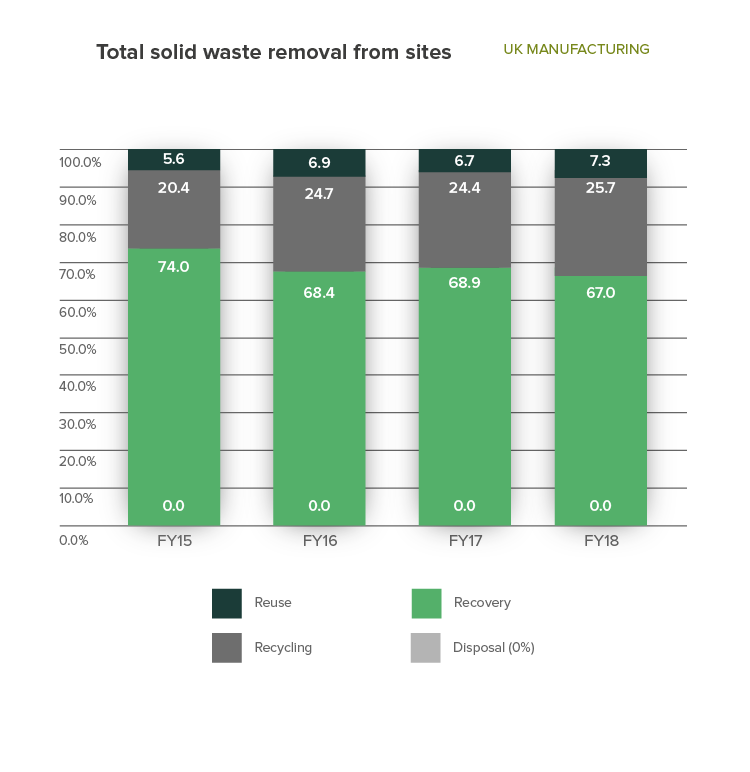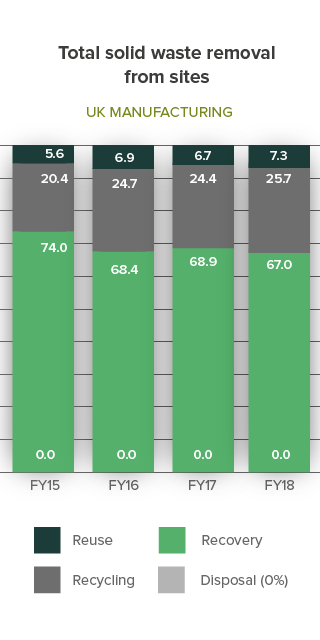 Group total greenhouse gas emissions
From 1st October 2018 all of our UK operations switched to a 100% renewable electricity supply.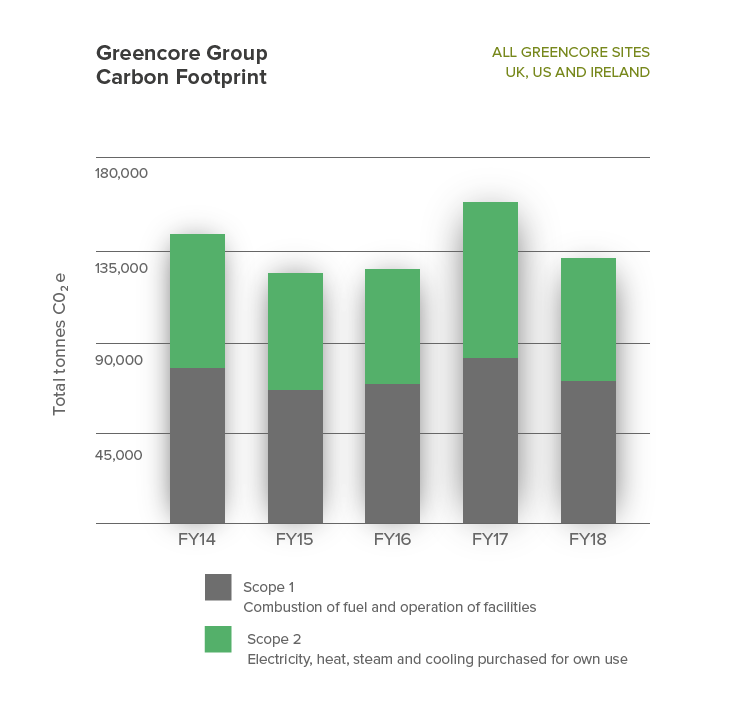 The Energy Savings Opportunities Scheme (ESOS)
We comply fully with ESOS requirements. We complete energy audits across all UK sites, having developed in-house lead assessors.
We have produced a utilities best practice guide to:
Optimise efficiency of existing equipment
Provide standards for new equipment
Provide a framework for future ESOS audits