Leading on nutrition
There are many ways that we can influence the nutritional value of food sold by our customers. We create innovative recipes, reducing the amount of salt and fat in our food, and offer plant-based alternatives to cater for all dietary needs.
We align to nutrient targets set by Public Health England. Over the year we have carried out a calorie reduction programme in one of our key prepared meal ranges. This has resulted in removal of 2,885 calories across six products lines.
We work with the wider industry on nutrition issues with representation on IGD and Campden BRI nutrition groups.
We began a programme of salt reduction in 2004 and continue to align products with public health targets. We have removed artificial trans fats from our products and do not use partially hydrogenated vegetable oils as ingredients in our products.
We lead an 'Innovate UK'-funded project 'Novel approaches to reduce salt and fat content of baked cheese products'. Click here to find out more.
We will continue to support our customers to:
Reformulate products to reduce sodium, sugar and saturated fat, at appropriate portion sizes and energy density
Provide nutrition information to consumers
Provide benefits such as contributing to '5 a day'
Increase availability of gluten-free products and options for those with food allergies and intolerances
Provide vegetarian and vegan options for those wishing to reduce or avoid meat in their diets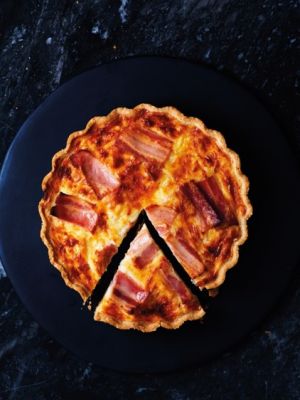 Innovation in both our foods and packaging is at the heart of what we do. In FY19, 47% of our products were new to market.