The Group plc Board is made up as follows:
PG Kennedy, BA, FCA
Non-Executive Director
Gary was appointed Non-Executive Director on 20 November 2008 and was appointed Chairman in January 2013. He was appointed Chairman of Green REIT plc in June 2013. He is also a Director of Friends First Holdings Ltd and is Chairman of a number of private companies. Gary served as a Director of Elan plc until December 2013 and was also Group Director of Finance and Enterprise Technology at Allied Irish Banks plc and a member of its main Board, along with subsidiary Boards in the US and Poland.
PF Coveney, B Comm, M Phil, D Phil
Chief Executive Officer
Patrick joined the Board on 5 September 2005 and became Chief Executive Officer in March 2008. Prior to his appointment as Chief Executive Officer, he served as the Group's Chief Financial Officer. Before joining Greencore, Patrick was a partner with McKinsey & Company, serving as Managing Partner of McKinsey, Ireland. In May 2014, Patrick was appointed a Non-Executive Director of Glanbia plc. He also served as President of the Dublin Chamber of Commerce from February 2012 to February 2013, having been a Council member since 2003.
E Tonge
Chief Financial Officer
Eoin is Chief Financial Officer. He has responsibility for Group Finance, Risk Management, Group Purchasing and Legal, as well as our Ingredients and Property Division. Eoin joined Greencore in early 2006 as Group Capital Markets Director, with responsibility for Treasury, Investor Relations, and Group Communications. He then served as Group Strategy and Corporate Development Director from 2009 and has most recently served as Managing Director of Greencore's Grocery division since 2014.
SG Bailey
Non-Executive Director
Sly joined the Board on 17 May 2013. Sly currently serves as a Non-Executive Director of Ladbrokes plc. Sly was previously Chief Executive Officer of Trinity Mirror plc, a Non-Executive Director of the Press Association and Littlewoods plc and Governor of the English National Ballet School. She was also a Non-Executive Director and Senior Independent Director of EMI plc.
HA McSharry, B Comm, MBS
Non-Executive Director
Heather Ann was appointed to the Board on 30 January 2013. She is also a Non- Executive Director of CRH plc, Jazz Pharmaceuticals plc, Ergonomics Solutions International and in addition is Chairman of the Bank of Ireland Pension Fund Trustee Board. Heather Ann also serves on the Board of the Institute of Directors and the IDA, which is the Industrial Development Agency in Ireland, where she also holds the position of Chair of the Audit and Finance Committee. Previously, Heather Ann was a Managing Director, Ireland of Reckitt Benckiser and Boots Healthcare.
JJ Moloney, B.Ag.Sc, MBA
Non-Executive Director
John joined the Board on 8 February 2013. He currently serves as Chairman of DCC plc and is a Non-Executive Director of Smurfit Kappa Group plc. He is also Chairman of Coillte CGA (the Irish State Forestry Company) and holds a number of Directorships with private companies. Until 12 November 2013 John served as Group Managing Director of Glanbia plc having held a number of senior positions within the international nutritional solutions and cheese group, including Chief Executive of Food Ingredients and Agribusiness.
EL Nicoli, CBE, BSc
Non-Executive Director
Eric was appointed to the Board on 14 May 2010 and was appointed Senior Independent Director in January 2014. From 1991 to 1999 he held the position of Group Chief Executive of United Biscuits (Holdings) plc and was Chairman and Chief Executive of EMI Group plc until 2007. He currently serves as Chairman of Ulysses Enterprises Ltd, R & R Music Ltd and Wentworth Media & Arts Ltd. In addition, Eric sits on the advisory Board of nFluence Media Inc.
KF O'Malley
Non-Executive Director
Kevin was appointed to the Board on 14 March 2017. Most recently, Kevin served as an influential and highly respected United States Ambassador to Ireland until January 2017. Prior to that, Kevin has spent 11 years as Partner of Greensfelder, Hemker, and Gale, PC. He co-founded The O'Malley Law Firm in 1989, which later merged with Greensfelder, Hemker, and Gale, PC in 2003.
Kevin was a member of the Missouri, Illinois, and District of Columbia Bar Associations. He was awarded an Honorary Doctorate from Saint Louis University in May 2016, and also holds a Juris Doctorate degree from Saint Louis University. From 2011 to 2014, Kevin served as President of the Missouri Board of Registration for the Healing Arts. He is an investor in several casual dining restaurants in St. Louis and Washington DC.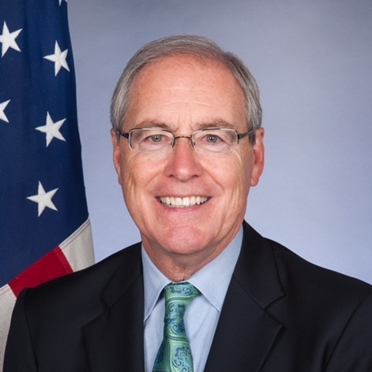 T Sampson
Non-Executive Director
Tom was appointed to the Board on 01 February 2017. He served as Chief Executive Officer of Peacock Foods from 2013 to 2016.  Prior to that, Tom spent 28 years at Kraft Foods, including ten years as President of Kraft North American Food Service.  A former Chairman of the International Foodservice Manufacturer's Association, Tom currently serves as President of Chicago Children's Advocacy Center and on the Board of Directors of the Community Coffee Company LLC. 
JA Warren, BSc, FCA
Non-Executive Director
John was appointed to the Board on 30 January 2013. He currently serves as a Non-Executive Director of Bovis Homes Group plc, Spectris plc, 4imprint plc and Welsh Water. Formerly, John was Group Finance Director of United Biscuits plc and WH Smith plc. He previously served as Chairman of Uniq plc, and Non-Executive Director of The Rank Group plc, BPP Holdings plc, Arla Foods UK plc, RAC plc and Rexam plc.
C O'Leary, ACIS
Group Company Secretary
Conor was appointed Group Company Secretary on 4 June 2010. He joined the Group in 2001 and was appointed Deputy Group Secretary in 2005. Previous to joining Greencore, he held senior company secretarial roles in Glanbia plc and Cable & Wireless plc and trained with PricewaterhouseCoopers.