|
|
|

Greencore Group plc Board
The Greencore Group PLC Board is made up as follows:
PG Kennedy, BA, FCA
Non-Executive Director
Gary joined the Board as a Non-Executive Director on 20 November 2008 and subsequently became Chairman on 29 January 2013. Gary has extensive experience and in the past has served as Chairman of Connect Group plc and on the boards of Green REIT plc, Elan plc, Allied Irish Bank and the IDA. He was also a Government appointed Director of IBRC.
PF Coveney, B Comm, M Phil, D Phil
Chief Executive Officer
Patrick joined the Board on 5 September 2005 having been appointed as the Group's Chief Financial Officer. In March 2008, Patrick was appointed Chief Executive Officer. Before joining Greencore, Patrick was Managing Partner of McKinsey & Co., Ireland. Patrick serves as a Non-Executive Director of Glanbia plc and is also non-executive Chairman of Core Media.
E Hynes, FCA, MBA
Chief Financial Officer
Emma joined Greencore as CFO Designate in April 2020 and became CFO in May 2020.
Emma has held a number of senior finance roles during her career, including more latterly as Chief Financial Officer of Press Up Entertainment Group.  Prior to joining Press Up Entertainment Group in 2019, Emma spent over 11 years with Greencore in a variety of finance leadership roles. Emma's most recent role at Greencore was Group Finance Director where she led a large finance function responsible for financial reporting, financial planning and analysis, financing and capital management, treasury, tax, strategic finance projects, and corporate activity.
J Amaechi, OBE
Non-Executive Director
John joined the Board on 1 February 2021. John is an organisational psychologist and is the founder and CEO of APS, a talent and leadership development firm. He has a strong non-executive director portfolio, serving on the talent advisory group of Lloyds of London, the advisory board of FT 'Women on Top', and the Vice-Chair's Board of KPMG UK. He is a leadership training partner with the National Health Service ('NHS'), and a non-executive director of Manchester University NHS Trust. John also has strong industry experience having previously served on the Inclusive Advisory Panel at Tesco.
John is a Chartered Scientist, a Chartered Fellow of the CIPD, a Fellow of the Royal Society for Public Health and a Research Fellow at the University of East London.
SG Bailey
Non-Executive Director
Sly joined the Board on 17 May 2013 and was appointed Senior Independent Director on 14 December 2017. Sly currently serves as a Non-Executive Director of the London Real Estate Exchange Ltd. She is the former Chief Executive Officer of Trinity Mirror plc. In the past, Sly has served as Non-Executive Director on the boards of Ladbrokes plc and Littlewoods plc, as well as EMI plc, where she was Chair of the Remuneration Committee and Senior Independent Director. In addition, she served as Non-Executive Director of The Press Association, where she was also Chair of the Remuneration Committee.
P Drechsler, CBE, BA, BAI
Non-Executive Director
Paul joined the Board on 1 May 2020. He is an independent Non-Executive Director of Cazenove Capital, the UK Wealth Management subsidiary of Schroders plc and is also a Board member of the International Chamber of Commerce (UK).  Paul previously served as President of CBI and Chairman of Bibby Line Group.   He was also senior non-executive director of Essentra Plc where he was chair of the remuneration committee and a member of the audit and nominations committees, he held Board and Executive positions at ICI plc and was both chair and chief executive officer at Wates Group.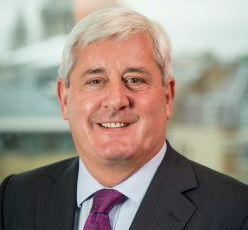 G Hardie, BA, MBA
Non-Executive Director
Gordon joined the Board on 1 February 2020. He recently retired from Bunge Ltd, a global agri-food business, where he served as President of Bunge Food & Ingredients since 2011.  Prior to Bunge Ltd, Mr Hardie served as Managing Director of Goodman Fielder Bakeries Australia / New Zealand. Since 2015, Gordon serves as a Non-Executive Director at Owens-Illinois Inc., the global leader in glass packaging for the food and beverage industries and serves also as Chair of its Risk Oversight Committee. In December 2020 Mr Hardie was appointed as a Non-Executive Director of ARYZTA AG. He previously served as Chairman of Bunge Loders Croklaan B.V (Holland), Chairman of Walter Rau Neusser A.G.(Germany),  Non-Executive Director of Z.T Kruswizca (Poland), and Non-Executive Director of Foodbank New South Wales (Australia). Gordon also is a member on the North American Advisory Board of the Smurfit Graduate School of Business.
L Hickey
Non-Executive Director
Linda joined the Board on 1 February 2021. Linda brings a wealth of experience having spent over 35 years in capital markets, more latterly at Goodbody Stockbrokers where she served as Head of Corporate Broking for 15 years. She is a non-executive director of Kingspan Group plc, where she serves as senior independent director, worker relations director and chair of the remuneration committee. Linda is also a non-executive director of Cairn Homes plc where she is remuneration committee chair and a member of the audit and risk committee.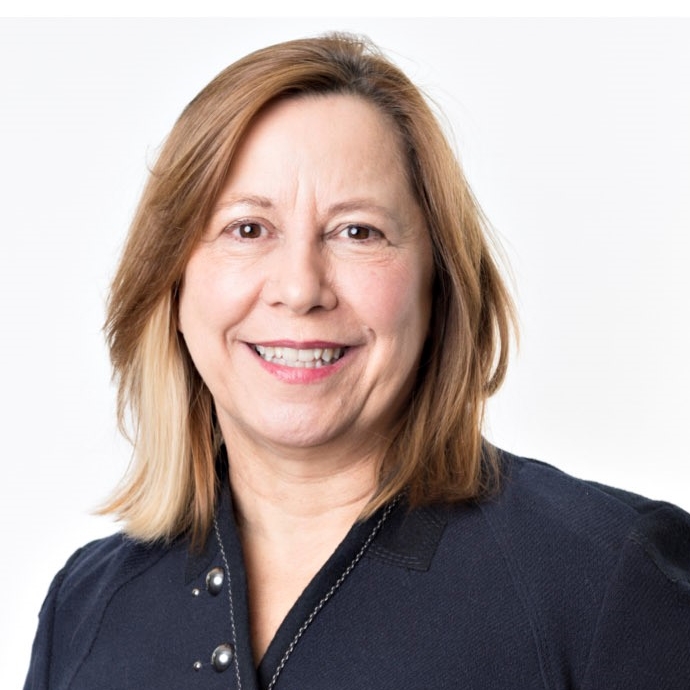 A O'Leary
Non-Executive Director
Anne joined the Board on 1 February 2021. Anne is currently CEO of Vodafone Ireland and brings significant experience spanning digital integrations, data analytics, cultural change programmes, and strategic acquisitions and partnerships. Anne is also the chair of Goal Global, an international humanitarian response agency, and is a board member of IBEC, a business and employer association for organisations based in Ireland. Anne was President of the Dublin Chamber of Commerce in 2019 and has recently been appointed to the board of Vodacom Group Limited as a non-executive director commencing January 2021.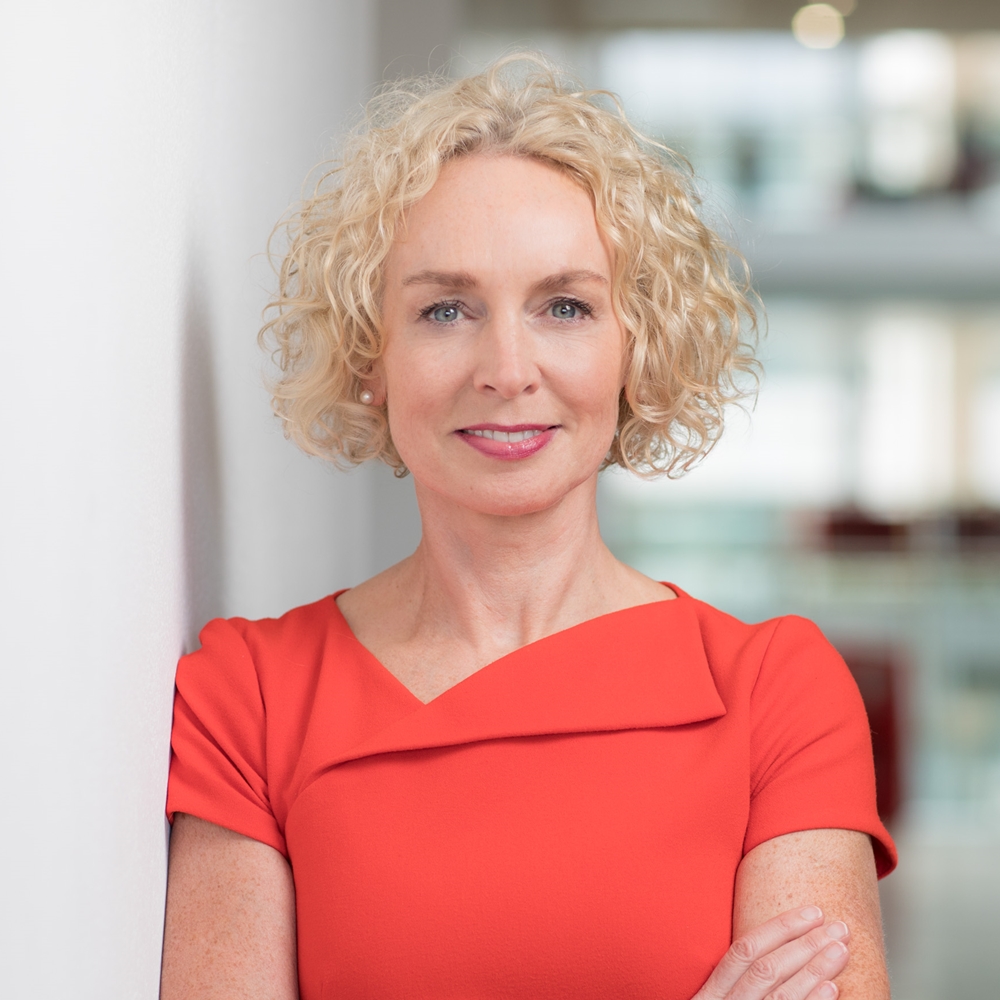 HC Rose, FCA
Non-Executive Director
Helen joined the Board as Non-Executive Director on 11 April 2018. Helen was previously Chief Operating Officer of TSB Bank plc, a subsidiary of Banco de Sabadell, S.A. and also held a number of senior finance roles at Dixons, Forte, Safeway and Lloyds Banking Group.
HA Weir CBE MA MBA FCMA
Non-Executive Director
Helen joined the Board in February 2020 following an extensive career as a finance director, having served as CFO of a number of companies including Marks and Spencer, John Lewis Partnership, Lloyds Banking Group and Kingfisher.  She currently serves as a Non-Executive Director of Superdry where she is also the Senior Independent Director and a member of the Audit, Remuneration and Nomination Committees and Bata Group where she chairs the Audit Committee. Helen is also a member of the Supervisory Board of Ahold Delhaize.
Helen previously served as a Non-Executive Director of Cineworld and SABMiller plc.  She was also a Non-Executive Director of Just Eat plc and Royal Mail Holdings, where she chaired the Audit Committees.  In addition, Helen is an Independent Non-Executive Director of the RFU and a Trustee of Marie Curie.
J Gacquin, B Corp Law, LLB, Dip Corp Gov, FCG
Group Company Secretary
Jolene took up the role of Group Company Secretary in January 2019. Jolene previously served as Head of Legal and Compliance, with responsibility for driving legal compliance and best practice across the Group. Prior to this, Jolene was Deputy Group Secretary, having joined the Group in August 2008. Jolene was also Director and Company Secretary of Simon Community Galway, Ireland.